All rooms and suites have airconditioning, full screen tv's, DSTV, a microwave and a mini bar fridge. Rooms also have a study desk for business travellers. Each room has King Size Connoisseur Eurotop beds with 100% cotton, 7th Heaven linen for the ultimate sleeping luxury. ALL ROOMS ARE STRICTLY NON SMOKING, however designated smoking areas are available.
Rooms are made up of Standard Rooms, Suites, Family Suites and Executive suites .
Standard Rooms have hand basin, toilet and showers only
Suites and Family Suites – hand basin, toilet, en suite bath and shower
Executive Suites – larger, luxuriously appointed rooms with en suite slipper bath, hand basin, shower and toilet as well as Pod Coffee machines .
Check in time: 14.00
Check out time: 10.00
Rates are subject to change without notice.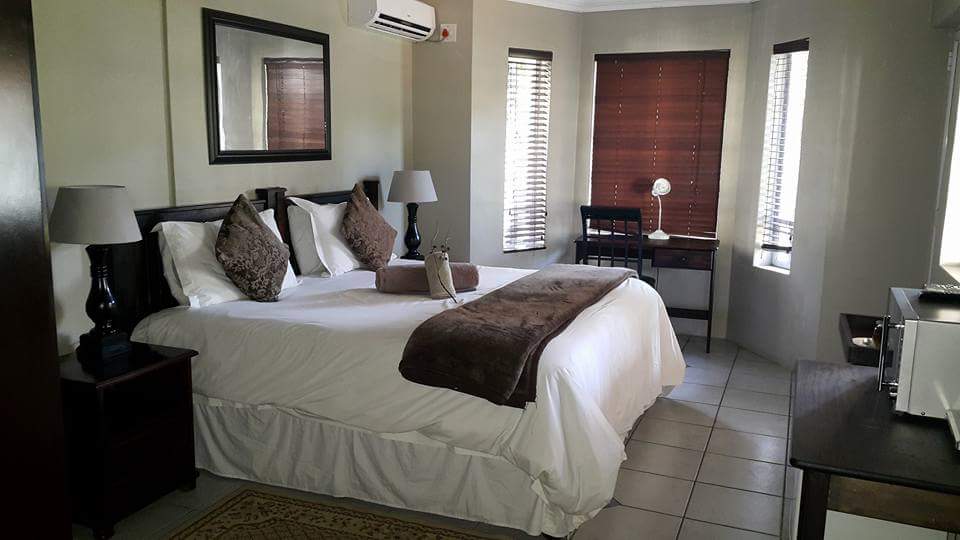 Connoissuer Beds with 7th Heaven Linen
Microwave and mini bar fridge
Connoissuer Beds with 7th Heaven Linen

Microwave and mini bar fridge

Toilet, Shower an en suite bath
Connoissuer Beds with 7th Heaven Linen

Microwave and mini bar fridge

Larger, Luxuriously appointed rooms with en suite slipper bath, hand basin, shower and toilet